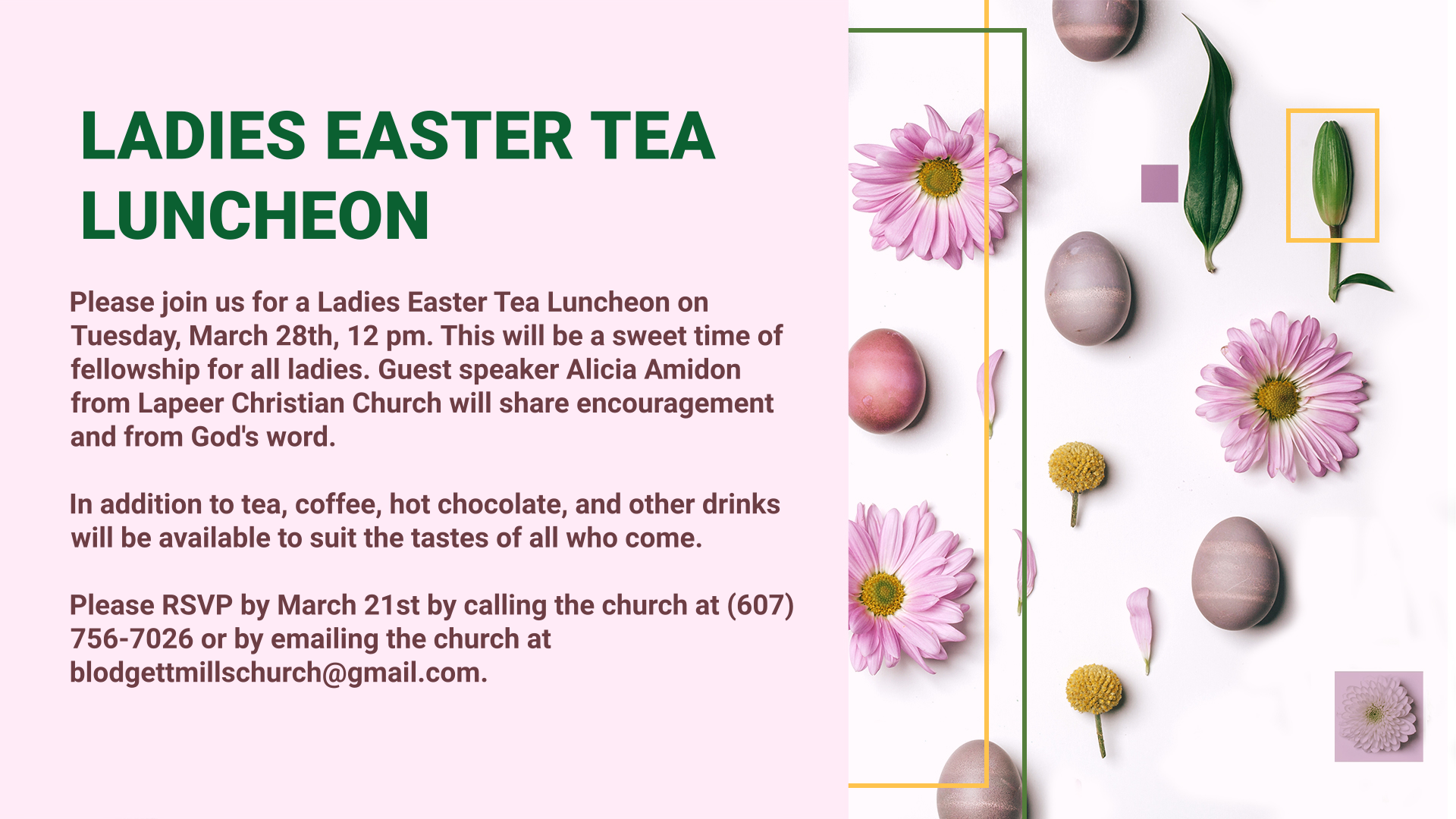 Ladies Easter Tea Luncheon
Tuesday,
12:00 PM
, THE CHURCH OF BLODGETT MILLS
About
Please join us for an Easter Tea Luncheon. This will be a sweet time of fellowship for all ladies. Guest speaker Alicia Amidon from Lapeer Christian Church will share encouragement and from God's word.
In addition to tea, coffee, hot chocolate, and other drinks will be available to suit the tastes of all who come.
Please RSVP by March 21st by calling the church at (607) 756-7026 or by emailing the church at blodgettmillschurch@gmail.com.